[waschraum] [wasch | raum] [ˈvaʃraʊ̯m]
The word "waschraum" is a play on words. It's translated washroom, but the word for room in german also means space in the broader sense. This denotation of space, including its idea of distance, journey, exploration, light, and time has always been a profound inspiration for the musical focus of the founders Florian Hopfinger, Holger Kastler, and Florian Reinacher. But there is more to it. The refuge in which this project was born was an actual washroom in the catacombs of an abandoned industrial complex. It seemed evident to us that waschraum is the most appropriate word to contour our common ground.
Waschraum came to live in 1998 in the Black Forest of Germany. Initially founded as an electronic music project that was longing to explore the vast spaces of synthesizer music, it has gone through several transformations over the years, from guitarre-focused tunes, hard-boiled techno beats, drum & base, to trip hop & experimental ambient tracks. Each member of waschraum has meanwhile taken a diverse route that led us to different world regions, namely Switzerland, Germany, and Taiwan. Still, we maintain a deep connection throughout the distance in electronic sounds – the one gravitational force that keeps everything together.
We present to you some of our works to document our journey and hope that it inspires others to make music, be bold about it, and most important to stay true to the music that we call tracks.
waschraum 2020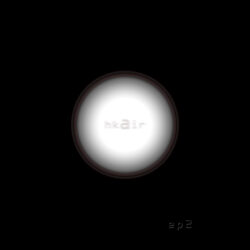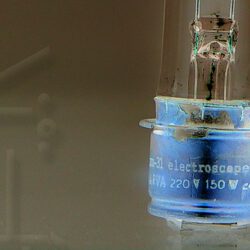 Get in touch:
Legal note
Persons responsible for this website:
Waschraum Productions GbR
Florian Hopfinger
Basel, CH
Florian Reinacher
Tainan, TW
mail@waschraum-productions.de
Privacy Statement
This Privacy Statement gives you an overview of how your personal data are processed when you surf the website available at https://waschraum-productions.de/ (the "Website"). This Privacy Statement also informs you about your rights under the EU General Data Protection Regulation ("GDPR") and the options you have to control your personal data and protect your privacy.
The data controller on the Website is Waschraum Productions GbR ("we" or "us"). If you have any questions regarding the processing of your data, you can get in touch by mailing to mail@waschraum-productions.de.
Please note:
You are not obliged to provide us with personal data as specified in this Privacy Statement.
Data We Process on our Website
When we provide our Website, we process personal data from various sources. On the one hand, this is data that we automatically process for each visitor when the Website is accessed. On the other, certain data we only process if you decide to contact us or use certain functions of the Website.
Data that we automatically collect when you visit our Website:
As soon as you visit the Website, you send technical information to our web servers, which we store in server log files. This happens regardless of whether you subsequently contact us (e.g. via a contact form, if now or later provided). In any case, we collect the following usage and web access data (which we call "Usage Data"):
the date and time of the visit and the duration of the use of the Website;
the IP address of your device;
the referral URL (the website from which you may have been referred);
the visited subpages of the Website; and
more information about your device (device type, browser type and version, settings, installed plug-ins, operating system).
We process the Usage Data to enable you to use the Website and to ensure the functionality of the Website. In addition, we process Usage Data in order to analyze the performance of the Website, to continuously improve the Website and to correct errors or to personalize the content on the Website for you. We also process the Usage Data to ensure IT security and the operation of our systems and to prevent or detect misuse, in particular fraud. These server log files are deleted after a maximum of 7 days. Our legal basis for the processing of this data is Art. 6 (1) lit. f) GDPR.
Cookies and other tracking tools: We use cookies for the automatic processing of Usage Data. Cookies are small text files that you upload to your device when you visit our web pages and store the above information about you. You can find out more about the use of cookies on the Website here.
Data that you transmit to us yourself:
In addition to the data we receive from all visitors, we also process other data when you use our contact form. You can see the details in the contact form. We process this data exclusively for the purpose of processing your request or inquiry.
The legal basis in each case is Art. 6 (1) lit. a) GDPR (your consent).
The Purposes for Which We Process Your Data
We have already informed you above for which purposes we process your data in individual cases. In addition, we may process your data for other purposes. This includes, for example, passing on your personal data to third parties if we are legally obliged to do so, but also the assertion of legal claims on our part or the defense against legal disputes. The legal basis in these cases is either a legal obligation (Art. 6 (1) lit. c) GDPR) or our legitimate interests.
To Whom We Forward Your Data
Your personal data will only be passed on to third parties if this is necessary for the provision of the Website. The Website is hosted by Strato AG, Pascalstraße 10, 10587 Berlin, Germany ("Strato"). Strato entered into a data processing agreement with us to process data exclusively within the scope of the instructions by us to the extent such processing is necessary. Your data will be stored on servers in Germany. Sub-processors used by Strato are listed here.
The data recipients also include the third-party providers mentioned in our overview of cookies and analytics tools. For information about the third parties we use in this context, please see the information about cookies, web analytics and other third-party technologies at the end of this Privacy Statement. All third-party providers have entered into strict contractual agreements with us to process data exclusively within the scope of our instructions (data processing agreements).
Data Processing Outside the EEA
We do not transfer your personal data to countries outside the European Economic Area (EEA) without implementing appropriate safeguards.
We will ensure that an adequate level of data protection is guaranteed at all times. We make sure that the data recipients are either certified according to the "EU-US Privacy Shield" or that the EU standard contract clauses are included in our contracts with these providers in order to guarantee at all times the security of the processing and an appropriate level of data protection.
Storage Duration
We process and store your personal data to the extent necessary to fulfill our contractual or legal obligations. Therefore, we store the data for the duration of the contractual relationship with you and after termination only to the extent and for as long as legally required. If data is no longer required to fulfill legal obligations (e.g. under tax or commercial laws), it will be deleted unless further processing is necessary to preserve evidence or defend against legal claims against us.
User Profiles
We do not use your data to create a user profile.
Your Legal Rights Under the GDPR
You can assert the following rights against us within the framework of the GDPR:
Your right to information and access pursuant to Art. 15 GDPR,
Your right to rectification pursuant to Art. 16 GDPR,
Your right to erasure pursuant to Art. 17 GDPR,
Your right to restriction of processing pursuant to Art. 18 GDPR and
Your right to data portability pursuant to Art. 20 GDPR.
You also have the right to lodge a complaint with the competent data protection supervisory authority (Art. 77 GDPR).
In addition, you can also withdraw a given consent at any time. However, this withdrawal only applies for the future. Any processing that took place before the revocation remains unaffected by this. If you would like to exercise your rights as a data subject, you can also do so by contacting: mail@waschraum-productions.de
Information About Your Right of Objection According to Art. 21 GDPR
In addition to the rights already mentioned, you have the right, for reasons arising from your particular situation, to object at any time to the processing of your personal data, to the extent such processing takes place on the basis of Art. 6 (1) lit. f) GDPR (data processing on the basis of a balance of interests). If you object, we will no longer process your personal data unless we can prove compelling reasons for the processing worthy of protection which outweigh your interests, rights and freedoms.
You also have the right at any time to object to the processing of your personal data for the purpose of direct marketing (including the subscription to our newsletter) without incurring any costs other than the transmission costs according to the basic tariffs; this also applies to the creation of a user profile ("profiling"), insofar as this is associated with direct marketing. If you object, we will no longer process your personal data in the future.
Please note that if you do not provide us with certain data or if you object to the use of this data, you might not be able to use the Website or only use it to a limited extent.
The objection can be filed informally and is to be addressed to: mail@waschraum-productions.de
The Use of Cookies, Web Analytics and Other Third-Party Tools on our Website
What are cookies? A cookie is a technology for remembering something about you as our user. Cookies are small text files with information which are stored on your access device. They are usually employed to allocate a certain action or preference on a website to a user, however without identifying such a user as a person or revealing their identity.
Cookies aren't automatically good or bad, but it's worth understanding what you can do about them and to take your own decision on your data.
We use the following types of cookies, the scope and functionality of which are explained below: Transient cookies and persistent cookies.
Transient cookies are automatically deleted when you close your browser. This includes session cookies in particular. They store a so-called session ID, which can be used to assign various requests from your browser to the shared session. This allows your computer to be recognized when you return to our Website. Session cookies are deleted when you log out or close your browser.
Persistent cookies are also initially stored when you close your browser and then automatically deleted after a specified period, which may vary depending on the cookie. You can delete the cookies in the security settings of your browser at any time.
You can reset your browser before or after your visit to our Website so that all cookies are rejected, or to indicate when a cookie is being sent. By default, the setting of cookies can be managed by the browser program of your browser, even so that no cookies may be set at all or that cookies are deleted again. Your browser may also have a feature for anonymous browsing. You can use these functions of your browser yourself at any time. If you deactivate the setting of cookies in your browser by default, it is possible, however, that our Website or Services do not function correctly.
The legal basis for the processing of personal data using cookies and other technologies is Art. 6 (1) lit. a) GDPR unless otherwise stated below.
 Cookies used on our Website:
Currently, we are not using any cookies on our Website.
// Last updated: September 9, 2021 //